Zero Hour Foundation believes that access to nutritious and hygienic food is a vital element to ensure the food security of the people on the margins. With the Baroda Community Kitchen, we aim to have an impressive grassroots impact on improving the nutrition of high-risk communities and finding ways to deliver food while navigating precautionary measures.
An initiative, that was specifically started to support overburdened, hospitals, shelter homes, orphanages, and citizens from both privileged and underprivileged areas during the Covid-19 pandemic.
During our operations amidst the pandemic, we were subjected to the gruesome reality of a lack of food security amongst ignored and marginalized communities.
Baroda Community Kitchen aims to provide for the needy and helpless by distributing nutritious meals that are targeted at developing participant resilience for those experiencing food insecurity and social isolation, offering an alternative model to emergency food relief, which tends to create and support a cycle of dependency.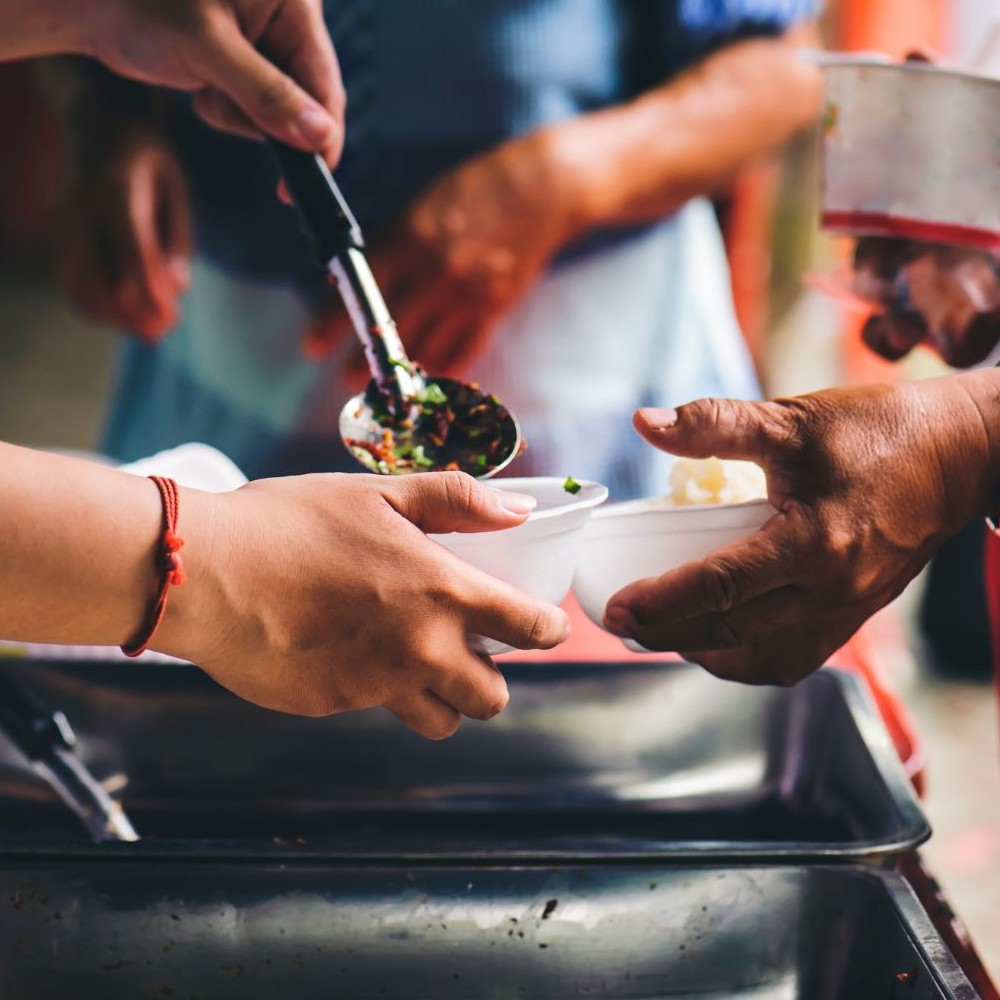 It is our aim to lessen the burden on those currently involved in battling life one way or another and the least we can do is relieve them of the stress of thinking from where their next meal is going to come from.
Donate a Meal, Feed a Soul
Our latest endeavour to help Society is the Baroda Community Kitchen

The Community Kitchen as of today is serving over 5,000 individuals everyday which include families from socially and economically backward backgrounds, frontline warriors like doctors and nurses, isolation centres and their staff, auxiliary hospital staff like security guards, janitors and custodians and also crematorium workers.